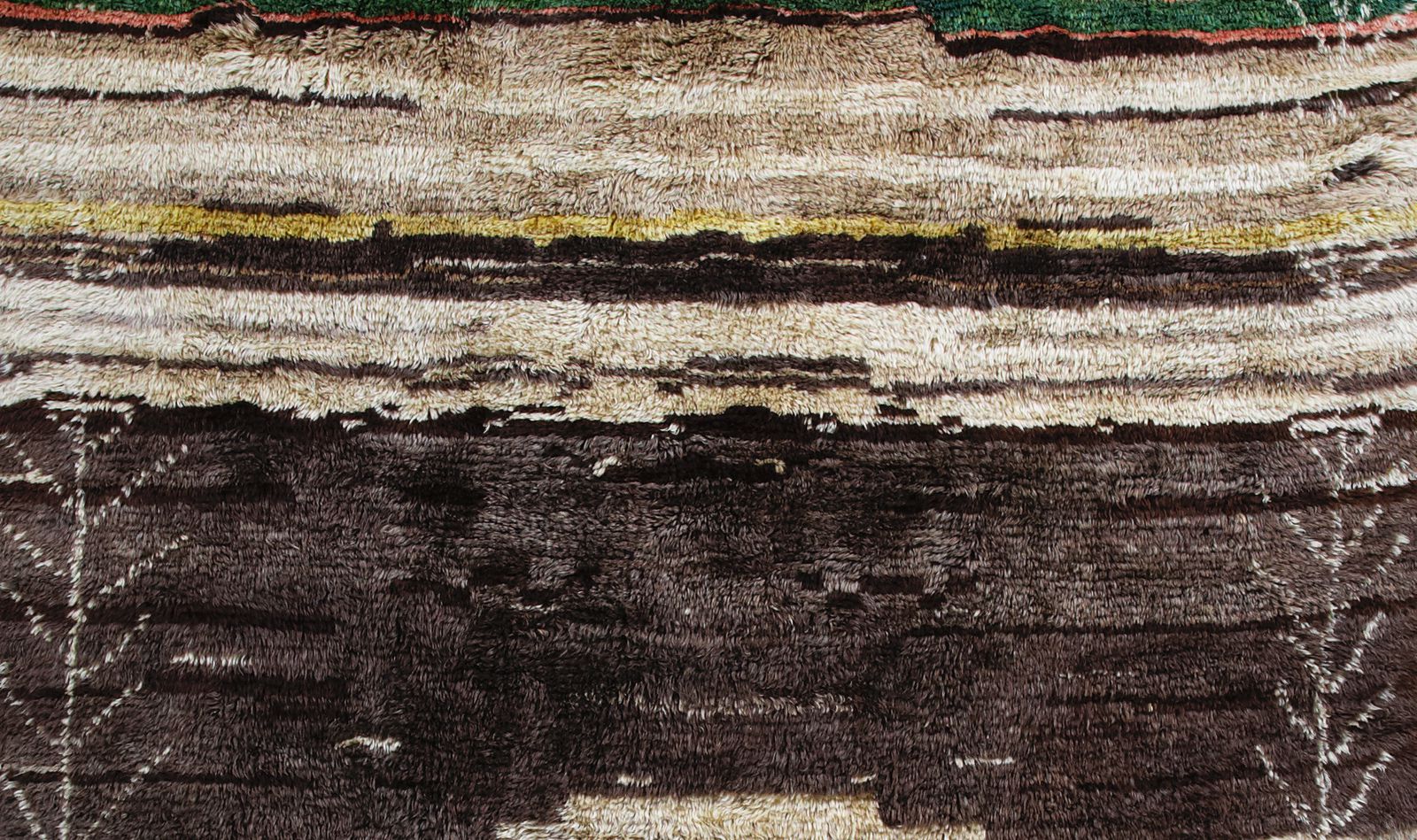 Jan Kath revives nomadic Berber knotting traditions, expanding their traditionally narrow runners into generous sizes. Following ancient methods, the designer brings an unusual dimension to traditional patterns in natural colours. The rugs' thick pile, with wool from sheep in the Atlas Mountains, will make you want to curl up and sleep.

Material: wool.
Technique: hand-woven.
Custom size, shape and colours.